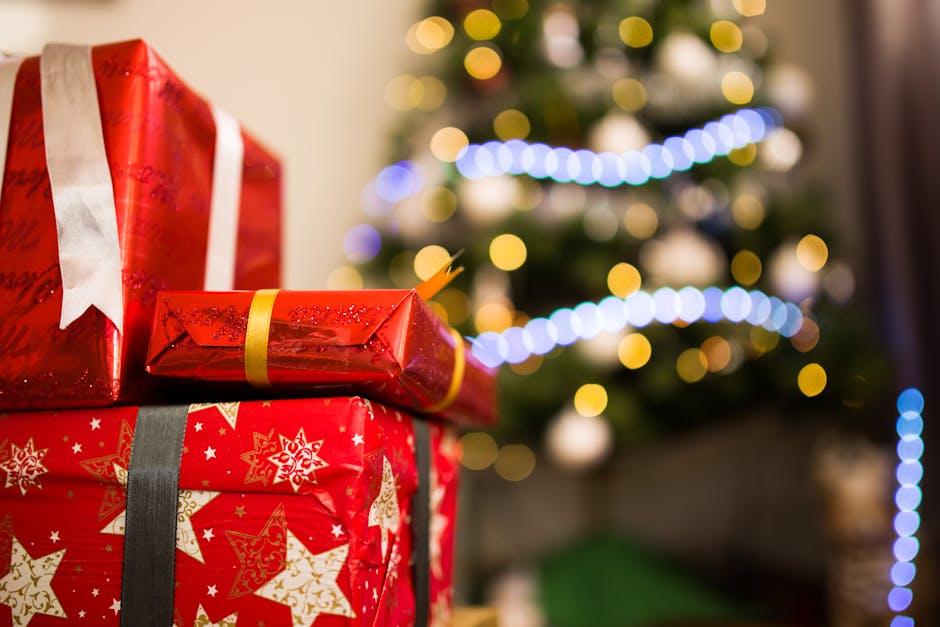 When it comes to what baby should have for their first Christmas, if you're like me, you're going to go for things he is most likely going to need in the near future. Not only are you going to add items that will make your life easier (diapers, wipes, the essentials) but you will want to go with some fun things that baby can use when he gets a bit older and wants to explore the world around him. Whether you have a newborn, one that's a few months or not quite yet a year; these are all ideal for their first Christmas.
PJs
Pajamas are always a fail safe when it comes to choosing what to purchase your little. They're always going to need something to wear at night, so why not choose some comfy ones. Here are some great options that I loved having for all of mine when winter rolled around for girls and boys.
Ornaments for Baby's First Christmas
Having a special keepsake is always something that everyone wants to do. Whether it is your first home, your first child, the date you were married; you want to have something that shines bright and shows that date. When it comes to the first Christmas, there is an ornament you can add to your collection. Personalize it with their information and make sure to have one for all the littles that come into your life! This is a perfect one for an entire family!
Stocking
Baby is going to need a stocking for baby's first Christmas. Why not choose from so many that have a baby appeal, but also are cute hung with the other ones in the family? This is a must, and while you do not have to give it to them for Christmas, you have to make sure they have one for Christmas morning!
Baby's First Doll
If you have a little girl, then of course you want to open her up to the world of make believe. There are soft dollies that are adorable and that she can love for years to come. Of course, she might chew on them at first, but once she gets the hang of being a little mommy, she is going to want even more dolls in her future.
How About Some Noise Makers
Babies love noise. Since you have a little fire ball on your hands, why not show them a world where music can be fun? There are many different instruments on the market. When I go for baby toys, I go for natural toys that not only are effective at keeping their attention, but safe to play with and affordable. Here are a few of my options:
Blocks
Blocks are a go-to for many parents because they teach the child hand-eye coordination, as well as some other skills that are pretty important to have as the little one grows. However, one of the biggest things I've found when it comes to blocks is that you have to be careful on where you get them! Lead is a big problem with many toys since the paint on them contains it, depending on where you purchase the toys from. I've found that the blocks from Melissa and Doug, you do not have to have this worry.
Soft Pretend Play
Melissa and Doug, as well as Alex Toys both have fun, easy to use and safe to play with soft toys for babies and smaller children. These were a hit for not only my niece and nephews but with all four of my kids. They're fun to play with, easy on the eyes and baby can chew away without a care in the world.
Sophie the Giraffe
Have a teething baby? No worries! Sophie is to the rescue! Coming with a teether, and some sets even have a book, she is an all natural teething approach that parents can feel confident about using. This is also one of the cutest teethers I've ever seen on the market. I used her through two of my four kids, she wasn't around for the first two – or they would have used her too!
The O'Ball
This is the cutest toy around. I had no idea it even existed until my sister had one for her daughter and she absolutely loved it. I then had a baby after, and he loved it. It is high on my recommendations list for those out there that want to use something for baby to play with, to help with skills and to chomp on – it is great for everything! Check it out here.
Teething Snacks
Baby is never going to say no to something delicious. Why not throw some teething snacks in their stocking for the morning? If baby is too little for this, grabbing some that they can use when they start to chomp on things might be ideal, or you can check out these nets. Freeze some formula or breastmilk and away you go!
When it comes to making sure baby is set for Christmas morning, you can check out everything that is on this list. I am sure whatever you come up with is great, and you can really be excited about this great holiday you're able to share with a new baby – I know I was excited!
Happy Holidays to one and all!